Religion is a disease. It is born of fear; it compensates through hate in the guise of authority, revelation. Religion, enthroned in a powerful social organization, can become incredibly sadistic. No religion has been more cruel than the Christian.
-Dr. George A. Dorsey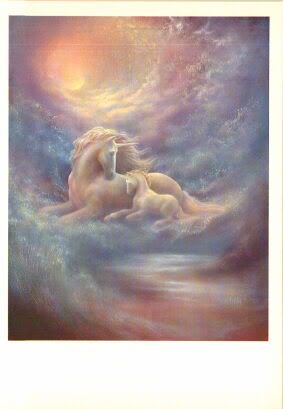 Planet Earth is going through a profound shift and transformation at this moment in time. It is entering a higher dimension of vibration as are many people on the spiritual path. Change is happening at an unprecedented rate. People find themselves taking an inward journey searching for a deeper meaning and purpose to life. Material possessions and pleasures are not bringing the lasting happiness hoped for. In the process, many are becoming more and more aware of who they really are and realize they are far more than their body. A crucial part of the inner change process asks that we let go of the many false beliefs we've been conditioned with throughout our lives and replace them with new, universal truths based upon spiritual ideals and unconditional love.
WE ARE BORN PURE AND INNOCENT.....

WE THEN BECOME PART OF THE ON-GOING SOAP OPERA
HUMANKIND HAS CREATED HERE ON PLANET EARTH.

YES, GENERATION AFTER GENERATION WE AND OUR
ANCESTORS CREATED IT. NOT GOD.

AND WE ARE RESPONSIBLE FOR THE OUTCOME. NOT GOD.
WE'LL GET HELP IF WE ASK, BUT THE RESPONSIBILITY IS OURS.

NOT LONG AFTER BIRTH, OUR INNOCENT MINDS ARE FILLED WITH
INFORMATION GIVEN TO US BY OUR PARENTS, FAMILY, RELIGION,
SCHOOLS, TV, GOVERNMENT, FRIENDS AND SO ON.
WE BECOME THAT INFORMATION.

WE ARE CONDITIONED TO BELIEVE CERTAIN THINGS ARE
TRUTH AND THAT WE MUST LIVE OUR LIVES ACCORDING
TO THESE TRUTHS.

IN MOST CASES THEY ARE SOMEONE ELSE'S BELIEFS.

MANY OF THESE SO-CALLED TRUTHS ARE NOTHING MORE
THAN FALSE TEACHINGS THAT HAVE FEAR AT THEIR VERY
CORE AND FOUNDATION.

WHAT ARE SOME OF THESE FALSE BELIEFS WE LIVE AND,
AT TIMES, DIE FOR?

HERE ARE SOME. PERHAPS YOU'LL RECOGNIZE THEM.
Religion can never reform mankind because religion is slavery
Robert G. Ingersoll 1833 - 1899
~ FALSE BELIEFS ~
GET AN EDUCATION, MAKE LOTS OF MONEY,
GET MARRIED, HAVE LOTS OF CHILDREN AND YOU'LL BE HAPPY FOR THE REST OF YOUR LIFE
(TAKE A LOOK AT TODAY'S DIVORCE RATE).

GO TO MASS EVERY SUNDAY
OR YOU'LL GO TO HELL
FOR ETERNITY.

THE GOVERNMENT NEVER
LIES TO YOU.

FATHER "SO AND SO" NEVER
TOUCHED THAT CHILD.

WHEN YOU FALL IN LOVE WITH THAT SPECIAL
SOMEONE AND GET MARRIED, IT
WILL LAST FOREVER.

MEN ARE BETTER THAN WOMEN.

A MAN IS WEAK IF HE CRIES.

WOMEN ARE THE WEAKER SEX.

THERE IS ONLY ONE TRUE
RELIGION... OURS.

THE ONLY WAY TO SALVATION AND GOD
IS THROUGH THE BIBLE.

THE GOVERNMENT HAS TOLD US ALL THERE
IS TO KNOW ABOUT UFOs.
THEY DON'T EXIST.

THE NATIVE AMERICANS WERE THE BAD GUYS
AND THE WHITE MAN THE GOOD GUYS.

WINNING AT ALL COSTS IS
ALL THAT MATTERS.

COMPETITION - US AGAINST THEM -
IS HEALTHY, ESPECIALLY FOR
YOUNGSTERS.

SCIENCE WILL GIVE US
ALL THE ANSWERS.

THE FORESTS ARE DOING FINE.
WE REPLANT TREES.

FINANCIAL INDEPENDENCE WILL
SET YOU FREE.

FINANCIAL INDEPENDENCE IS
THE KEY TO HAPPINESS.

NICE GIRLS AND GUYS FINISH LAST.

THE BIBLE SAYS WOMEN SHOULD
BE SUBSERVIENT TO MEN.

NATIVE TRIBES WHO LIVE IN THE BUSH AND
HONOR AND RESPECT MOTHER EARTH
ARE CALLED PRIMITIVE.

SEX IS BAD. IT IS A SIN.

BIRTH CONTROL IS UNNATURAL AND A SIN.
(STARVING CHILDREN IS NATURAL?).

DON'T SHOW YOUR EMOTIONS, YOU'LL
BE THOUGHT OF AS WEAK.

FEAR GOD.

EVEN THOUGH YOU'RE NOT HAPPY, STAY
MARRIED FOR THE CHILDREN'S SAKE.

CHRISTIAN RELIGIONS TELL US
WE ARE BORN IN SIN.

FALLING IN LOVE WILL END MY MISERY,
DEPRESSION, UNHAPPINESS
AND LONELINESS.

TO EARN A LIVING DON'T DO WHAT MAKES YOUR
HEART SING. YOU WON'T EARN ENOUGH
MONEY AND BE HAPPY.

BE FRUITFUL, MULTIPLY AND SUBDUE THE EARTH
(YES, SUBDUE THE EARTH UNTIL
THERE IS NOTHING LEFT).

YOU ONLY HAVE ONE LIFE
TO GET IT ALL RIGHT.

BECOME THE AMERICAN (MATERIAL) DREAM.

AND SO ON...
IS SPIRITUALITY DIFFERENT FROM RELIGION?
SPIRITUALITY SAYS THAT GOD IS WITHIN EACH OF
US AND WE DON'T NEED ANYONE ELSE TO MAKE
THAT DIVINE CONNECTION FOR US
RELIGION SAYS THAT WE ARE SEPARATED FROM
GOD AND THAT WE NEED "THEM" TO MAKE THE
DIVINE CONNECTION FOR US
SPIRITUALITY SAYS
THAT WE ARE FREE TO MAKE CHOICES
ON OUR OWN AND THAT WE MUST TAKE PERSONAL
RESPONSIBILITY FOR OUR ACTIONS

RELIGION SAYS WE MUST MAKE THEIR
CHOICES AND ACT THEIR WAY
THE THEME OF SPIRITUALITY IS
UNCONDITIONAL LOVE



THE THEME OF RELIGION IS

FEAR AND GUILT
SPIRITUALITY DOES NOT REQUIRE US
TO MAKE DONATIONS

RELIGION
HAS BECOME BIG BUSINESS
SPIRITUALITY SAYS THERE IS NO HELL, NO
JUDGMENT, NO ANGRY GOD... THAT WE
ARE LOVED UNCONDITIONALLY
RELIGION SAYS THERE IS A HELL, GOD GETS ANGRY
AND JUDGES US... THEREFORE, WE ARE NOT
LOVED UNCONDITIONALLY
SPIRITUALITY SAYS
WE ARE FREE TO
CHOOSE OUR OWN PATH TO GOD
RELIGION COMMANDS US TO DO IT THEIR WAY
SPIRITUALITY SAYS
WE GO TO GOD
TO LIGHTEN OUR BURDEN

RELIGION HAS TAUGHT US
TO FEAR THEIR GOD
SPIRITUALITY SAYS
WE SHOULD NOT BE ASHAMED
OF OUR SEXUALITY... THAT IT SHOULD BE A
SACRED CELEBRATION OF LOVE
RELIGION HAS TAUGHT US TO FEEL ASHAMED,
GUILTY AND DIRTY ABOUT OUR SEXUALITY
SPIRITUALITY TEACHES US TO
HONOR AND RESPECT MOTHER EARTH

RELIGION HAS TOLD US TO "BE THOU FRUITFUL,
MULTIPLY AND SUBDUE THE EARTH"

I REPEAT... "SUBDUE THE EARTH"

I SUSPECT JESUS AND BUDDHA WOULD
HAVE SAID SOMETHING LIKE...
"ACT RESPONSIBLY,
HONOR EARTH MOTHER
AND ALWAYS GIVE HER YOUR LOVE"
SPIRITUALITY ASKS THAT WE HAVE CHILDREN IN A
RESPONSIBLE WAY THAT IS CONSISTENT
WITH MOTHER EARTH'S
RESOURCES
RELIGION SAYS
THAT BIRTH CONTROL IS UNNATURAL,
A SIN, AND THAT WE CAN GO TO HELL FOR
PRACTICING IT.
ARE THEY AFRAID
OF LOSING DUES-PAYING
MEMBERS?
SPIRITUALITY REMINDS US
THAT WE
ARE ONE WITH GOD AND ONE
WITH EACH OTHER
RELIGION TEACHES DISUNITY AND SEPARATION,
WHICH IS THE OPPOSITE OF GOD
SPIRITUALITY TELLS US THAT GOD IS WITHIN

RELIGION SAYS HE IS IN HEAVEN AND THAT
"THEY" ARE THE ONLY INTERMEDIARIES FOR US
SPIRITUALITY SAYS WE ARE BORN
IN INNOCENCE AND PURITY

RELIGION SAYS WE ARE BORN WITH SIN
SPIRITUALITY TEACHES THAT WE ARE ON A LONG
SPIRITUAL ADVENTURE AND JOURNEY,
WHICH WILL ULTIMATELY END BY
REUNITING WITH OUR SOURCE
RELIGION SAYS WE'VE GOT ONE LIFE TO GET IT
ALL RIGHT AND THERE IS NOTHING BUT
HEAVEN OR HELL AFTER THAT
SPIRITUALITY SAYS WE ARE FREE TO EXPRESS
RELIGION GAVE US THE DREADED INQUISITION
SPIRITUALITY TEACHES
UNCONDITIONAL LOVE FOR ALL
RELIGION GAVE US
THE CRUSADES IN WHICH
MILLIONS WERE KILLED AND PERSECUTED
IN THE NAME OF GOD
SPIRITUALITY TEACHES THAT WE SHOULD LOVE
ONE ANOTHER UNCONDITIONALLY AND
ALWAYS HONOR THE RIGHTS
AND CHOICES OF OTHERS
RELIGION TREATED NATIVE AMERICANS, THE MAYANS
AND OTHER INDIGENOUS CULTURES AS SAVAGE
PRIMITIVES WHO MUST BE SAVED
SPIRITUALITY TEACHES PEACE AND HARMONY
RELIGION HAS CAUSED
MORE WARS
AND MORE KILLING THAN
ANY OTHER REASON
SPIRITUALITY SAYS
RESPECT
ALL LIVING THINGS
I NEVER ONCE HEARD ANY RELIGION ASK THAT WE STOP
SLAUGHTERING MILLIONS OF TREES EVERY
YEAR FOR CHRIST'S BIRTHDAY
SPIRITUALITY TEACHES US TO HAVE
FAITH IN OURSELVES
RELIGION TEACHES US
TO HAVE FAITH IN THEM
SPIRITUALITY SAYS WE HAVE ALL THE ANSWERS...
THAT WE CAN FIND THEM BY GOING WITHIN
RELIGION TEACHES US THAT IT HAS ALL THE
ANSWERS AND ONLY ITS ANSWERS
ARE THE RIGHT ONES
SPIRITUALITY TEACHES US
TO SEARCH FOR THE
UNIVERSAL TRUTHS AND OUR HEARTS WILL
TELL US WHEN WE HAVE FOUND THEM
RELIGION TEACHES WE HAVE NO CHOICE BUT TO
ACCEPT THEIR VERSION OF THE TRUTH
WHICH ONE FEELS BETTER TO YOU?
SPIRITUALITY
or
RELIGION?
GO TO YOUR HEART FOR THE ANSWER.
IT WILL NEVER LIE TO YOU
~ THE REAL GOD MADE IT THAT WAY ~